Need an Australian Visa?
Australian Registered Migration Agents

 
All visas handled personally and expertly by Jeff Harvie RMA–

never

by unqualified staff
Our office is in Manila

, with local access to the Australian Embassy, and on-hand to help Filipino clients, and with years of experience with the country and the culture. Jeff and Mila Harvie are here all the time.
Down Under Visa
Down Under Visa provides applicants and sponsors with expert visa and immigration advice. Jeff Harvie, Registered Migration Agent (M.A.R.N. 0959797) and consultant in Australian Migration Law, and his family-based team support and guide applicants and their families through all stages of the often scary and complex migration process. Our main office is in Manila. We are specialists in fiancee (Prospective Marriage Visa) and spouse (Partner Visa) visas, particularly from Philippines. We are qualified and experienced…..which includes first-hand experience, as we went through the partner visa process ourselves many years ago. We not only have the ability to help you, but we understand and empathize with what you're going through. Please read on if you would like our help.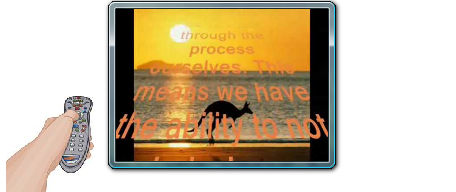 Spouse & Fiancee Visas
We are AUSTRALIAN PARTNER VISA specialists. We help with SPOUSE/PARTNER and PROSPECTIVE MARRIAGE (fiance/fiancee) visas for Australians with spouses/partners and fiances from all countries, but by far the majority of our clients come from the Philippines. My wife and business partner Mila came to Australia on a Prospective Marriage Visa years ago (when she was an OFW in Hong Kong), so we've been through the same process and we understand what it's like. We have plenty of knowledge and experience in this area, and our service is both personalised and professional! Down Under Visa remains a "mum and dad" operation. We're not a cold and heartless corporation, and we don't allow inexperienced staff to do the work. Every visa application is personally handled by me. We have a remarkable success rate. This means you (and/or your partner/spouse/fiance) are in very safe hands with us.
Like to learn more about what we do? 

Tourist Visas and Family Visas
We also manage:

The Facts
Is your future something you should be penny-pinching over? Why not give yourself the best possible chance? We've managed hundreds of partner visas successfully. Ask us about our success rate. With Down Under Visa you are in very safe hands
Migration Law is based on the Migration Act 1958, Migration Regulations 1994, a Department of Immigration & Citizenship Procedures Advice Manual, and endless Ministerial Directions and Parliamentary Gazette Notices. It also lacks consistency across the range of visa types, and changes constantly.

 
Basically (under s65 of The Act), if a visa application meets all of the criteria in the legislation (in reality as interpreted by Departmental policy), a visa will be issued, ie. Get it right…..you get a visa!

 
But if the application does not meet the criteria, the visa will not be granted. There is no room for error, and it the application fails, you may experience serious re-application delays or you may very well not get a second chance. If it's wrong even in a small way, you get nothing!

 
If your visa application and your future happiness means something to you, you should use a professional who knows all the ins and outs of the legislation, and how the Department interprets visa applications. We will assess your case and give you the right requirements for your individual situation. Why would you settle for anything less? Isn't getting a secure and happy future worth it?

 
And watch out for fake and unregistered agents, especially in the Philippines! In Manila (or Cebu, Davao or Angeles or any other City in the Philippines) please watch out for travel agents, employment agents or education agents who offer to do your visas processing for you. You have no proof of their qualifications or ethics, and therefore no protection! Even POEA registration doesn't mean they know about Australian Migration Law. Insist on a MARA-registered agent! See this YouTube VIDEO to learn about the risks!
Why Down Under Visa Philippines?
We have long had our www.downundervisa.com.au site based in Australia. However, we do specialise in Australian Partner Visas, Australian Tourist Visas and Australian Family Visas from the Philippines, so it is also important to have a web presence in this country where we live and work. Jeff and Mila Harvie live full time in the Philippines. Mila is a Filipino Citizen, and Jeff Harvie is a Permanent Resident and will one day soon apply for Filipino Citizenship. This is our home, and this is where we raise our children.
We have also targeted and created this site to serve our Filipina lady applicants who are married, engaged or in life-partnership with Australian sponsors who are Australian Citizens or Permanent Residents. This site is here for those capable and resilient ladies who take the time to search out reliable and trustworthy migration agents to help bring them together permanently with the Australian men that they love. We are here to help you!
Choose a Migration Agent carefully!
We would ask that you choose an agent carefully! Please beware of the travel agents and unqualified visa agents who you will see all over the country claiming to be experts in Australian Visas. Always follow the advice of the Australian Department of Immigration and Citizenship who say that if you use an agent you should always use a Registered Migration Agent who has a Migration Agents Registration Number (MARN) from the Migration Agents Registration Authority (MARA). We invite you to you to look up Jeff Harvie on the MARA website to see our registration details. Our certification is on our office wall, and a copy of our Code of Conduct sits there for you to read. You may even feel free to contact MARA and ask if they have ever had complaints about us. You will find that there have been none.
You can look up our MARA Registration HERE
We know you want to be a bit kuripot and to save your Australian sponsor money, but there is no bargain in engaging the services of a scammer because he is cheap and makes amazing promises. If your application is refused you could be apart for many years and have a much harder task ahead of you. You will discover that our fees are reasonable anyway.
Down Under Visa are in Manila
And do not worry about us not being in your town. Our office is in Manila, but our applicants come from every town and province in the Philippines. And our sponsors come from every state and every region in Australia. You don't need to meet us in our office! We have a great support system where you can communicate to us in English or in Tagalog, and we have documents in English and Tagalog giving you clear information and visa requirements. We are patient and easy to talk to….never maarti. We even have instructional videos for you to watch.
And we understand the requirements and documents you need from the Philippines, as we know and are qualified in Australian Migration Law.
What's different about us?
And importantly too we ARE actually here. ie
We DO actually live here. We're not based in Australia with an office here as a "front". Jeff and Mila Harvie live and work in Manila, and our son Jeremy Harvie is our office manager.
Every application is handled personally by Jeff Harvie. We have staff who HELP, but they don't manage. They don't advise on matters of Migration Law, and they don't prepare applications, and they don't even touch the application forms.
We don't do student visas, or work visas, and we don't do visas to other countries. We do PARTNER VISAS, associated TOURIST VISAS and FAMILY VISAS, and we work here in the Philippines preparing visa applications for Filipinos. We are specialists in managing visa applications just like yours.
We are qualified and we are Registered to practice by the Migration Agents Registration Authority (MARA) in Australia, which is operated by the Department of Immigration and Citizenship (DIAC). They do NOT tolerate SCAMMERS. Remember to look us up. The travel agent in the mall is not Registered! Your friend or your relative is not Registered!
So please fill out our Partner Visa Assessment Form, and please encourage your Australian asawa to get into contact with us so we can start the process of bringing you together without delay.